We know that many of our users love watching live streamers on Twitch and Kick.com. Good news, several personalities are currently playing on Betify! We want to reveal to you who the Betify streamers are worldwide and what their channels are.
Francophone Betify streamers
The French gaming community is significant on our online casino. Naturally, several streamers have embraced the Betify phenomenon to play. Here are the streamers you can follow in France!
KGytb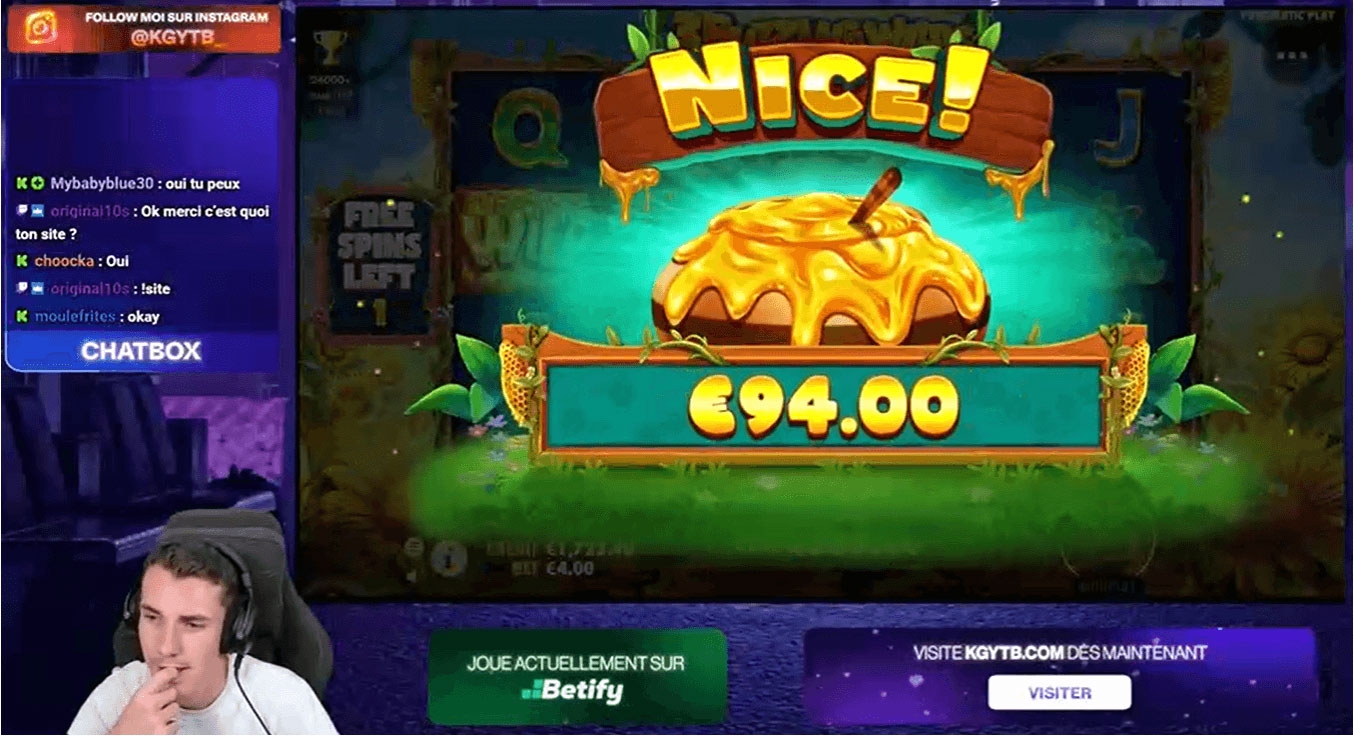 Entering the gaming world in 2019, KGytb currently boasts almost 19,000 followers on Twitch and offers numerous exclusive deals. In our opinion, he's one of the best representatives of Betify in France.
🎥 Find KGytb on:
Chovekipeu
We are thrilled to announce that ChoveKiPeuu is now a part of the Betify family! This social poker streamer also enjoys exploring our collection of slot machines and casino games. Will you be joining his over 15,000 followers on Twitch?
🎥 Find Chovekipeu on:
Morgie
Recently, our teams had the exceptional opportunity to collaborate with Morgie, a renowned streamer boasting an impressive 49.8k followers on Twitch. Her charisma and innate streaming talent have captured a massive audience, creating a dedicated and passionate community. As one of the most influential personalities in the world of online gaming, Morgie brings a new level of excitement to the platform.
🎥 Find Morgie on:
English-speaking Betify streamers
We have also noticed that there is a growing interest in Betify Casino among English-speaking players. Recently, our teams had the pleasure of partnering with various English-speaking streamers, much to the delight of a significant portion of our community.
ClubChedda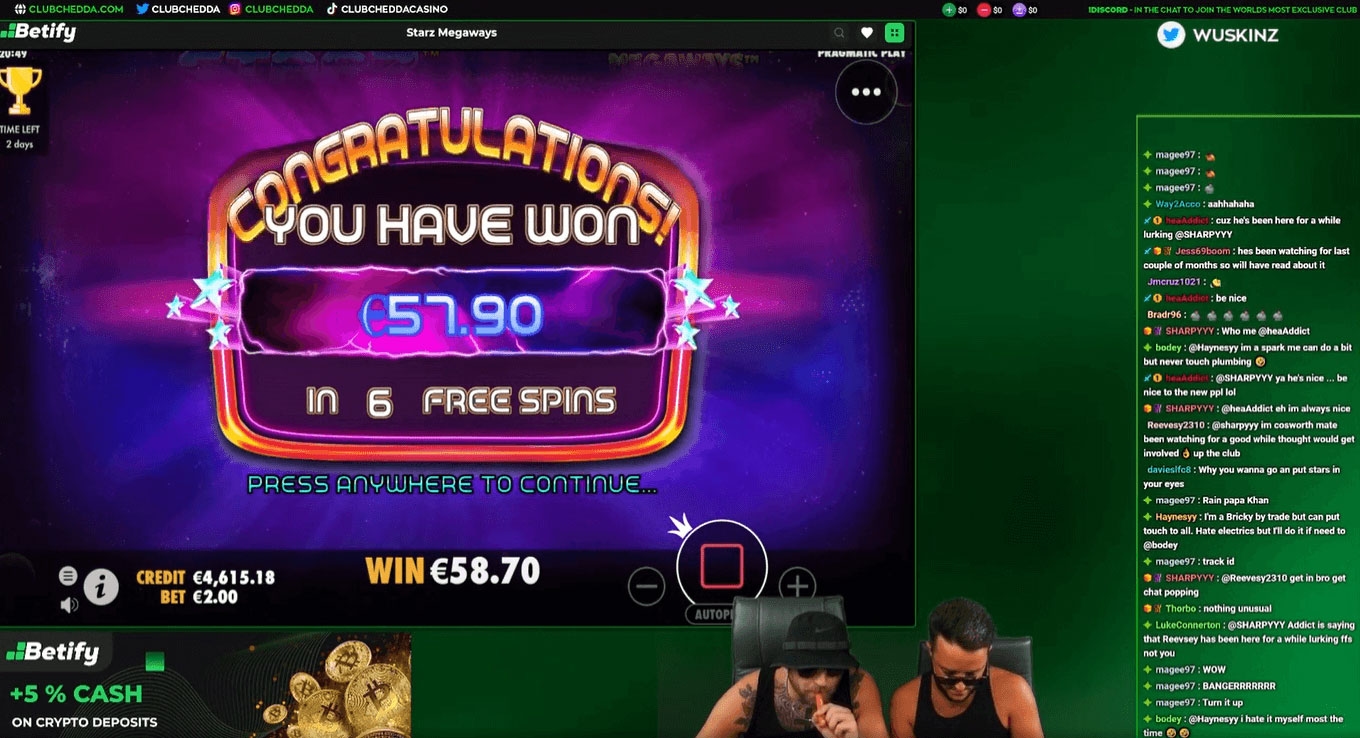 Recently, our teams were able to form a direct partnership with ClubChedda, one of the most exclusive streamer groups in the world, led by Thumbles Cudi. With over 4,300 subscribers on Kick.com already, this collective continues to capture attention, and it's fantastic news for the English-speaking Betify community!
🎥 Find ClubChedda on:
German-speaking Betify streamers
Clearly, this is the most active community on Betify right now! German players seem to genuinely love the experience we offer. You can find many German-speaking personalities playing on our site.
ALLSTARZ21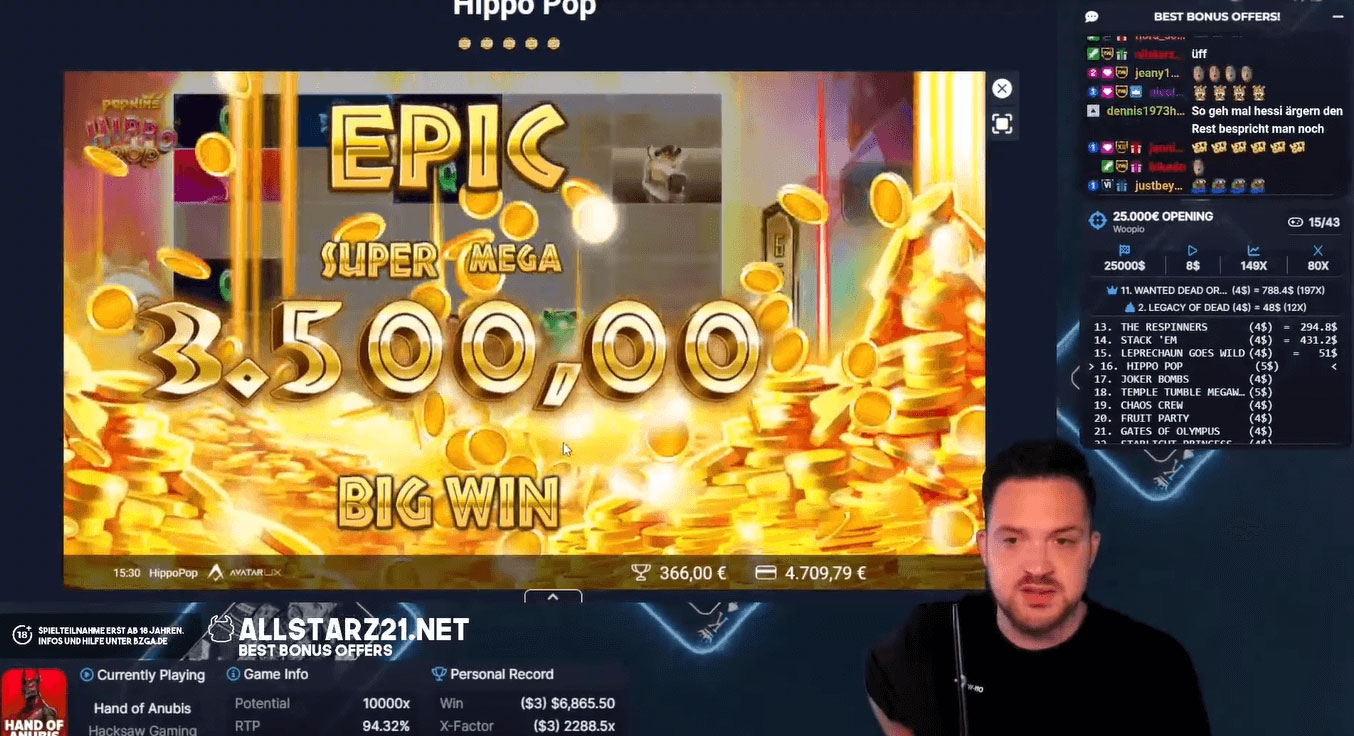 Great news for those who speak both English and German, the Allstarz21 channel is currently streaming on Betify Casino. This streamer based in Malta currently has over 14,000 followers on Twitch and should pique your interest. Feel free to follow to explore our collection in a different way.
🎥 Find ALLSTARZ21 on:
SlotOnimo
A relatively new arrival in the Twitch Game who is already making a strong impression on many users! SlotOnimo already has over 2,000 subscribers and seems to have a real penchant for our bonus slot machines. Follow him to enjoy his enthusiasm for Betify!
🎥 Find SlotOnimo on:
Hellohashi_
Hashi and Chris are also based in Malta and create daily content by playing on our online casino. This channel already has over 10,000 followers on Twitch and alternates between English and German. We highly recommend following them right away!
🎥 Find Hellohashi_ on:
GambleCrew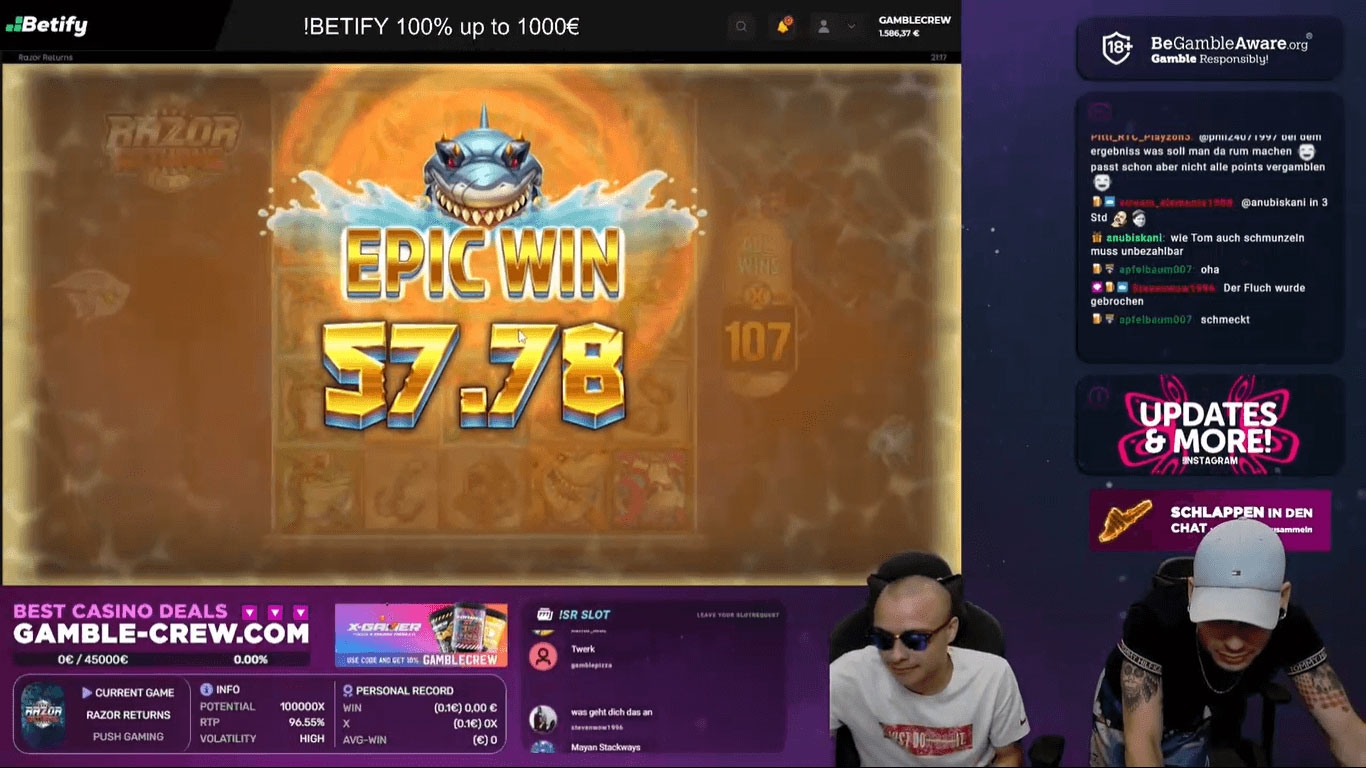 The two brothers have been making waves since their arrival on Twitch with the GambleCrew channel. Primarily available in German, these streamers occasionally switch to English, allowing all communities to enjoy their energy. Based in Malta, they are big fans of our slots and have almost 4,000 subscribers on Twitch!
🎥 Find GambleCrew on:
Itsaboutanna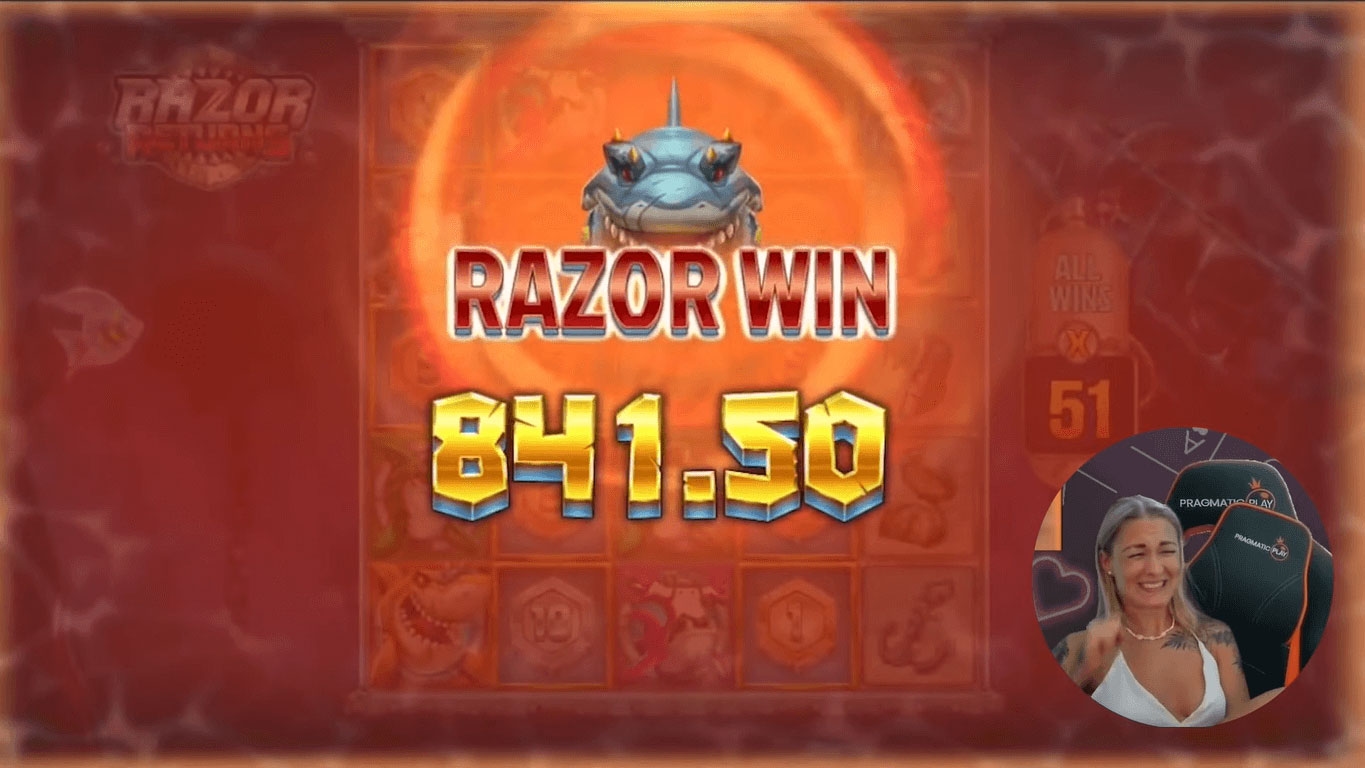 The beautiful German streamer has also decided to trust Betify to create her content on Twitch. Available every day to engage her community of over 16,000 followers, we are very happy to see her join the ranks of the Betify Casino army! We recommend checking out the queen of social media.
🎥 Find Itsaboutanna on:
Gernoot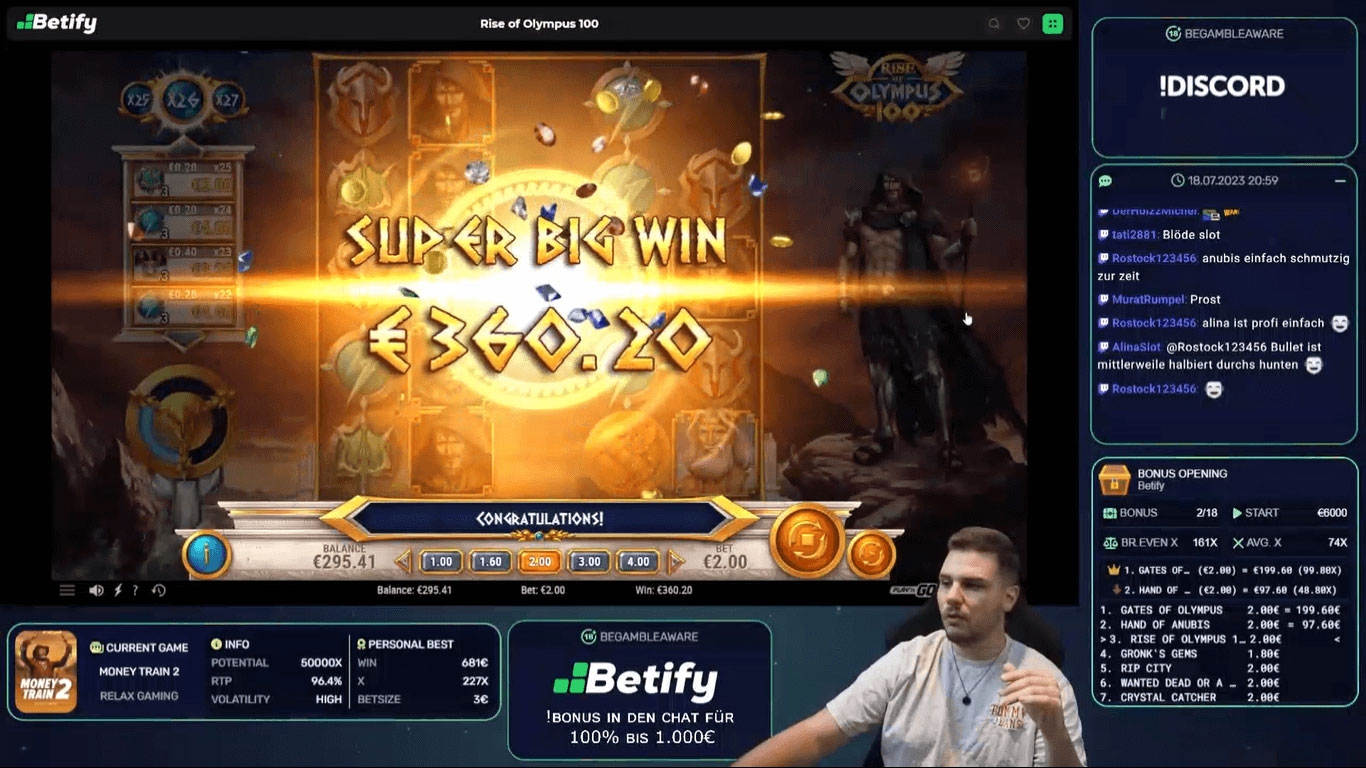 At Betify, we also want to showcase lesser-known streamers who deserve more exposure! That's the case with Gernooot, the German streamer also based in Malta, who recently started on Twitch and has already amassed 3.5k followers. Every day, many casino enthusiasts join him thanks to his enthusiasm and humor.
🎥 Find Gernoot on:
Versaceoz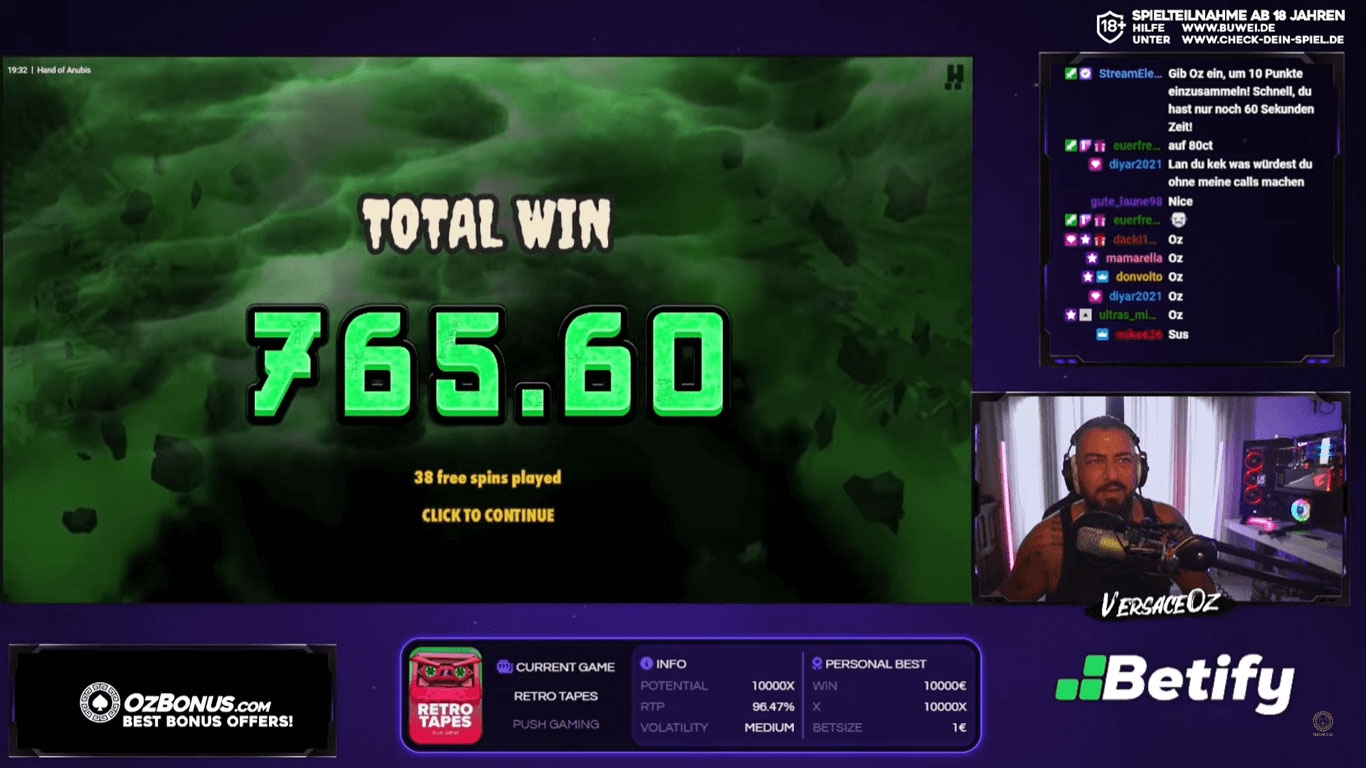 Behind this gentleman who can impress with his big muscles and tattoos hides a great lover of online casinos! Versaceoz has been streaming for several years and currently has 17.8k followers. He is one of the best representatives of Betify Casino at the moment. We are very happy to welcome him and offer our slot machines.
🎥 Find Versaceoz on:
Bonusheroes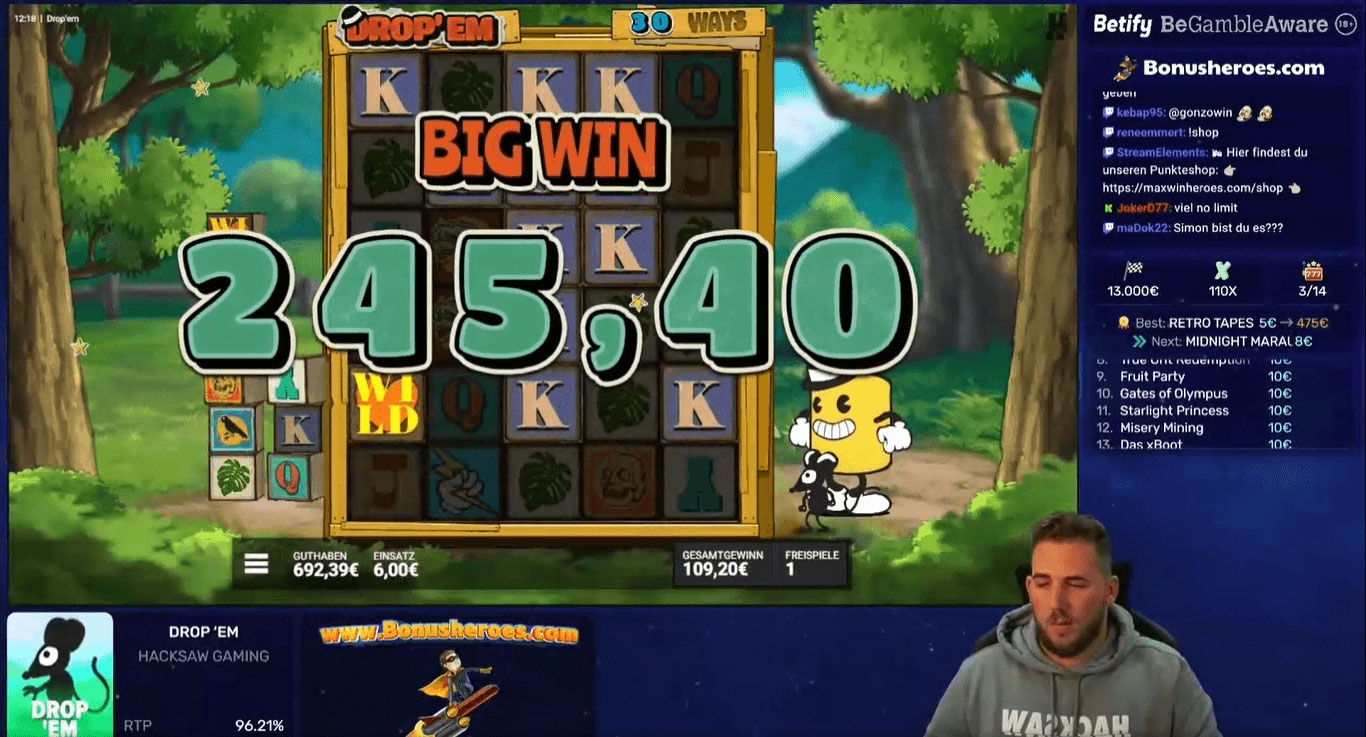 Excellent news, the group of Bonus Heroes streamers has also decided to join Betify recently. With over 2.5k followers on Twitch and also on Kick, players based in Cyprus can introduce you to our online casino from a different perspective. Take the time to follow them; they are awesome!
🎥 Find Bonusheroes on:
Slotconnections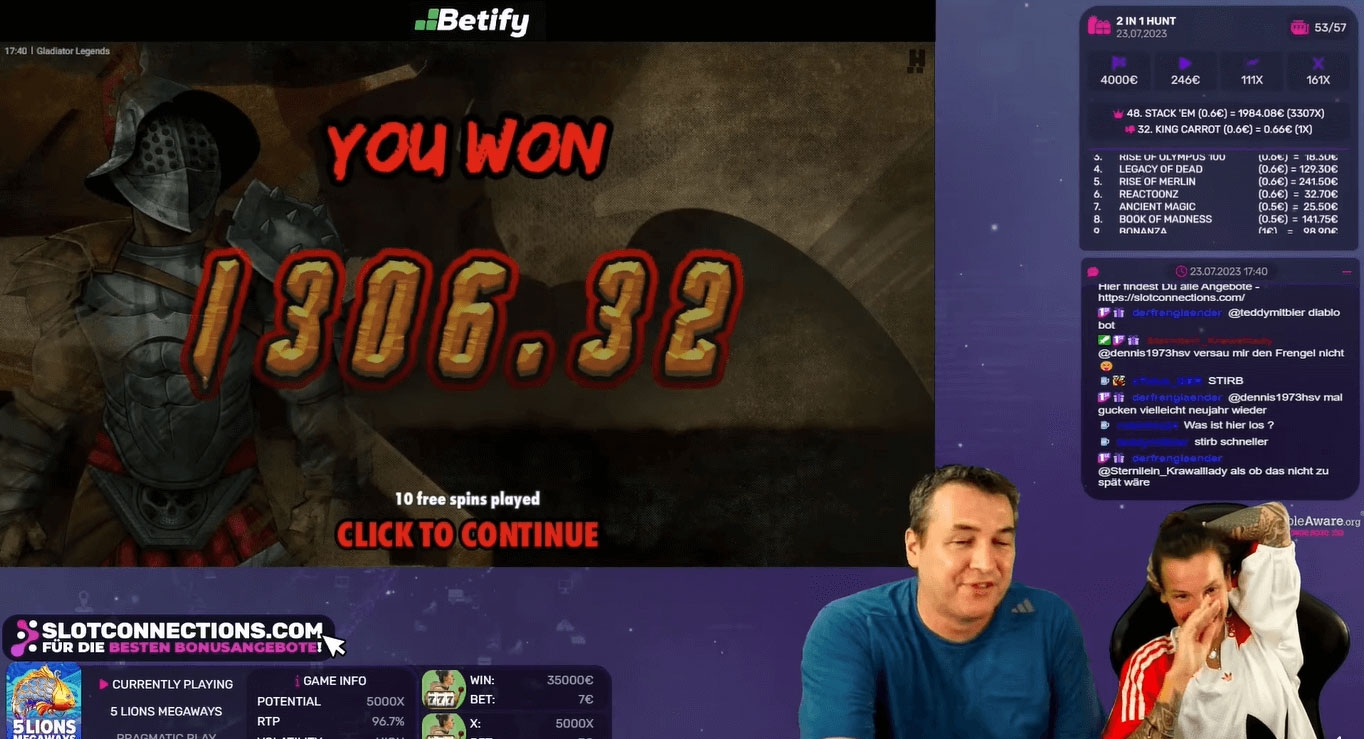 The latest additions to the team of German-speaking streamers playing on Betify are the Slotconnections team: Co and Hessie! This couple is based in Malta and tries to raid our slots almost every day. We greatly appreciate the energy of this channel with over 3k followers, and we are very happy to welcome them to Betify.
🎥 Find Slotconnections on:
Russophone Betify streamers
The Russian-speaking gaming community is particularly active on our online casino platform, Betify. It's not surprising to see many Russian-speaking streamers joining the general enthusiasm to share their live gaming adventures. Here's a selection of enthusiasts you can follow for exciting and entertaining gaming sessions.
Aszabokristof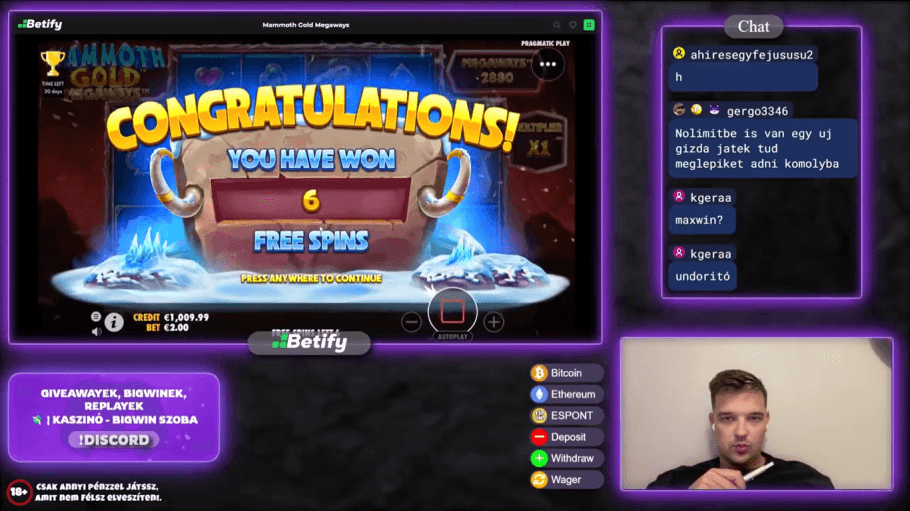 We are delighted to introduce our partnership with the talented streamer aszabokristof. He specializes mainly in slots and occasionally in Counter-Strike: Global Offensive. In 2023, he dedicated 778 hours to his broadcasts, amassing over 50K followers. aszabokristof is a dedicated streamer who explored 10 different games during 2023, building an engaged audience while maintaining a regular content flow.
🎥 Find Aszabokristof on:

Mick Akers - Marketing Manager for North American at Betify
Last modified on : December 4, 2023
Mick Akers is at the helm of our marketing across the entire North American territory. Passionate about gambling for 25 years, Mick has collaborated with the most influential groups in the Igaming universe. A true pillar of Betify, he aims to conquer the world and promote the brand among the world's top influencers. The alliance between Mick and Betify is synonymous with success.